Friday, June 16th, 2017
By Erin Hamm, Fox 40 WICZ-TV Binghamton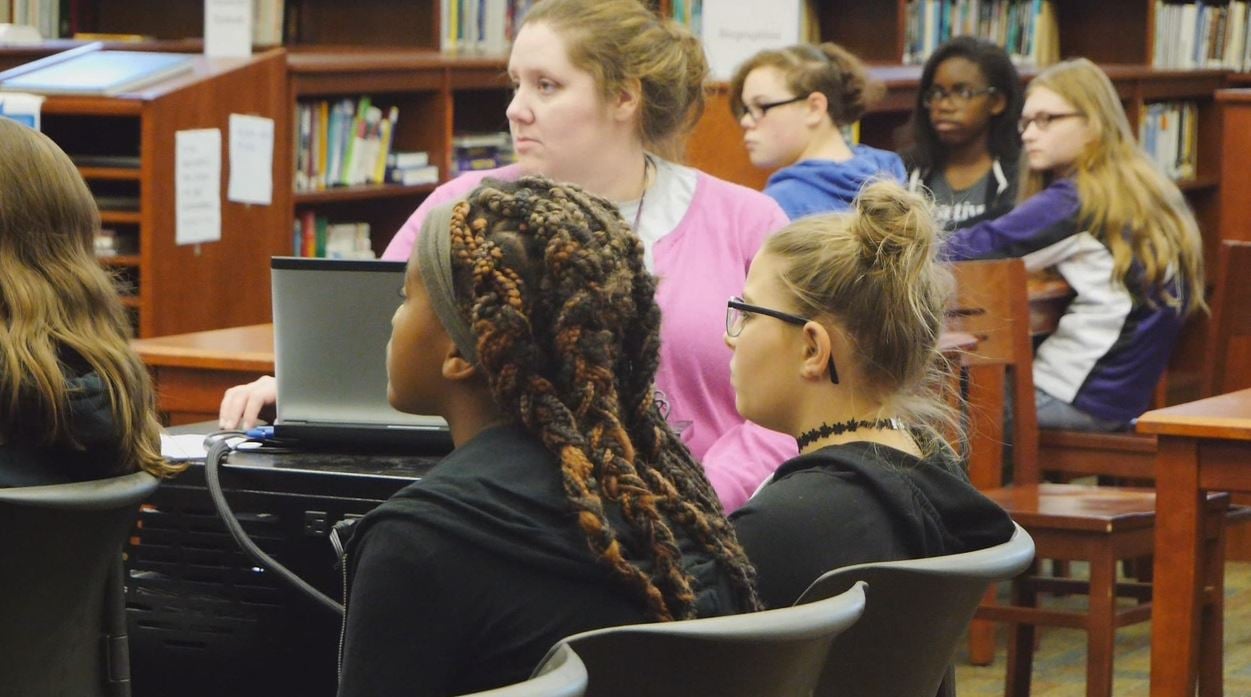 ENDICOTT, N.Y. –
Sixth-and-seventh-grade girls at Jennie F. Snapp Middle School have joined millions of their peers across the country — girls who are learning how to code and ways that skill will help them pursue their dream career.
The four-week program kicked off Friday with a screening of the movie Hidden Figures, the Oscar award-winning film based on the true story of three female African-American NASA mathematicians who helped launch astronaut John Glen into orbit.
"The key to it, is to get to them when they are young before people tell them, or society tells them that they can't do this. This is why its a wonderful age to show this movie to and it's been really exciting," said U-E Director of Technology & Information Services, Mary Mullock.
The event is part of Google's Made with Code initiative to help inspire teenage girls to learn code and keep them interested in the sciences and math. According to the Girl Scouts Research institute, 74 percent of middle-school-aged girls expressed an interested in STEM.  But only .4 percent of girls graduating high school plan to major in computer sciences.
"I don't just want to be another person, like how they view everyone in America as just people. I want to be someone who changes people in what they do," said sixth grader, Megan Todack.
Assemblywomen Donna Lupardo talked about the importance of coding, saying code is a way to let people write a story with technology.
"Google is looking through the legislatures to inspire young girls to think about the possibility of computer science as a career. It's not one of the ones that girls tend to gravitate towards and just like any career opportunity, we find in schools that if you show the path, there will be a group that follows," said U-E District Superintendent Dr. Suzanne McLeod.
On June 9th, sixth and seventh-grade girls will have the chance to learn coding with the help of U-E teachers and volunteers from both SUNY Broome and Binghamton University.
Follow this link to read more.