Monday, June 22nd, 2020
By myRye.com, myRye.com
A new video from Rye Councilwoman Carolina Johnson addresses the mental health challenges that are part of the COVID-19 pandemic, and offers support and advice from local experts. You can watch it right here.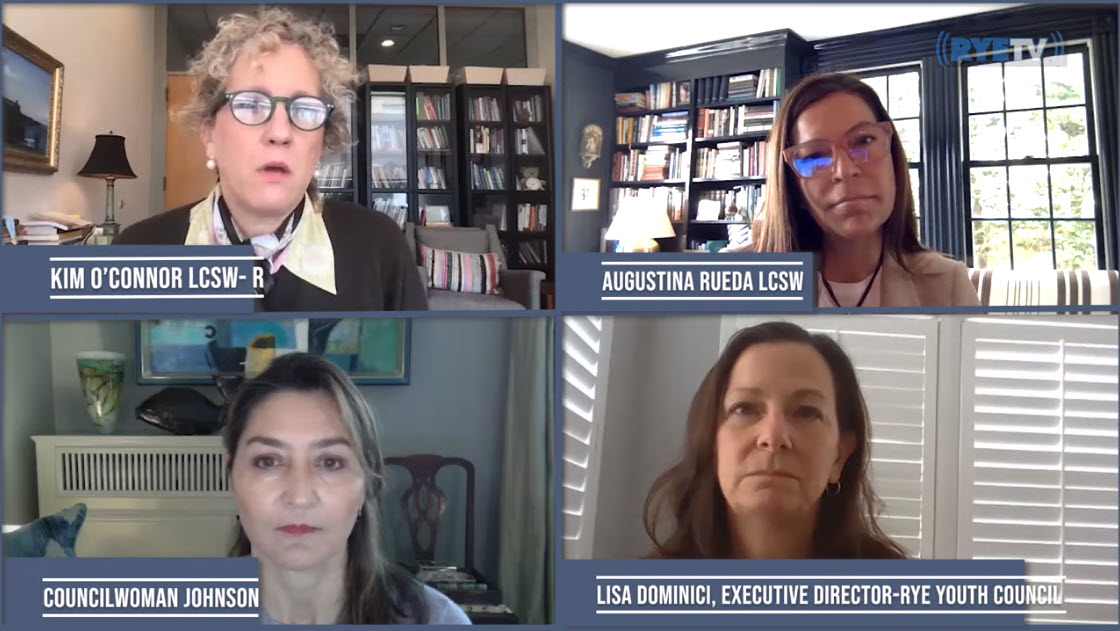 Johnson, working with therapists Kim O'Connor and Augustina Rueda, and Rye Youth Council director Lisa Dominici, has produced "You're Not Alone, Emotional Challenges & Support During the Covid Crisis." Discussed in the video is the parent support help line now provided by Rye Youth Council, [email protected], 914-222-0988, which will refer parents and other adults to local mental health professionals.
Follow this link to read more.