Sunday, July 21st, 2019
By Emily Lowe, Idaho Press
San Francisco district attorney candidate suggests city adopt Idaho's sexual assault kit tracking system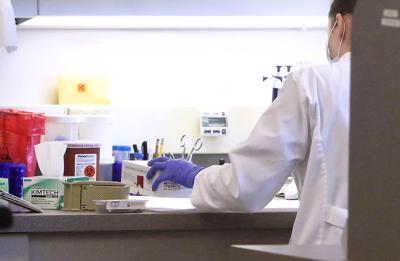 A candidate for district attorney in San Francisco has suggested using Idaho's sexual assault kit tracking system.
San Francisco District Attorney candidate Leif Dautch called for the city to implement a sexual assault kit tracking system, which allows survivors to anonymously track the status and results of their kit.
"With members of the Idaho Sexual Assault Kit Initiative offering the tracking software to San Francisco free of charge, we have both the means and the responsibility to survivors to implement this tracking system in our city," Dautch said in a press release statement.
Idaho created and adopted an online sexual assault kit tracking system in January 2017 after sweeping legislation transformed how sexual assault kits would be tracked in Idaho. The laws created uniformity in how kits would be submitted to the state lab for testing — something an Idaho Press report in 2016 found was not happening. Instead, law enforcement agencies were previously submitting sexual assault kits to the state lab at varying rates.
Legislation brought by Idaho Rep. Melissa Wintrow, D-Boise, strengthened requirements for law enforcement to submit kits for testing. Part of the legislation included creating a software that would track sexual assault kits, allowing survivors to anonymously see at what stage of the investigation their kit was.
Want more news like this in your email inbox every morning?
Idaho was the first state to implement a sexual assault kit tracking system and has since offered the system for free to other cities and states. North Carolina adopted the system in October, according to a previous Idaho Press report. Several organizations have implemented the tracking system as it was developed, others have modified it and some are using Idaho's tracking system as an idea to develop their own kit tracking systems, according to Idaho State Police's annual sexual assault kit tracking report.
Dautch suggests San Francisco should follow the lead of 17 states across the country that have implemented rape kit tracking systems that survivors can access anonymously. Not all of these states have adopted Idaho's system.
"I'm excited to see our successful tracking system emulated across the country and now being proposed in San Francisco," Wintrow said in a statement. "Systems like this (is) an important step toward adopting a survivor-centered approach to sexual assault investigation and prosecution, and I'm proud to have male allies like Leif Dautch in this fight."
California requires agencies to report sexual assault kit evidence to the California Department of Justice but does not allow survivors to track the progress of their kit. A bill was introduced last legislative session in California that would have established a statewide sexual assault kit tracking system, and it did not pass, according to the release.
"With no immediate prospects for a statewide tracking system, it is imperative that San Francisco establish its own tracking system now," the release said.
Follow this link to read more.